Educational promotion by public interest incorporated foundation Kourakukai
"Korakukai" was founded by the 13th Yokichiro Masaji Miki, who contributed 72,000 yen (approximately 200 million yen in today's monetary value) to support students with outstanding talent who are economically disadvantaged. It was established as an incorporated foundation in March 1940 as a scholarship project.
After a temporary hiatus during the war, from 1951 (Showa 26) after the war, in addition to the existing free scholarships, a new "Koraku Award" was established for full-time faculty members and students of Tokushima University. Awarded for excellent research and achievements.
To date, many faculty members and students have received awards, with more than 4,800 awards. At Tokushima University, the award, which everyone knows, has been said to be "encouraging," and the bright smiles of the awardees at the award ceremony give us a glimpse of Japan's bright future.
In 2012 (Heisei 24), Korakukai was recognized by Tokushima Prefecture for its high public interest, and was certified to transition to a public interest incorporated foundation.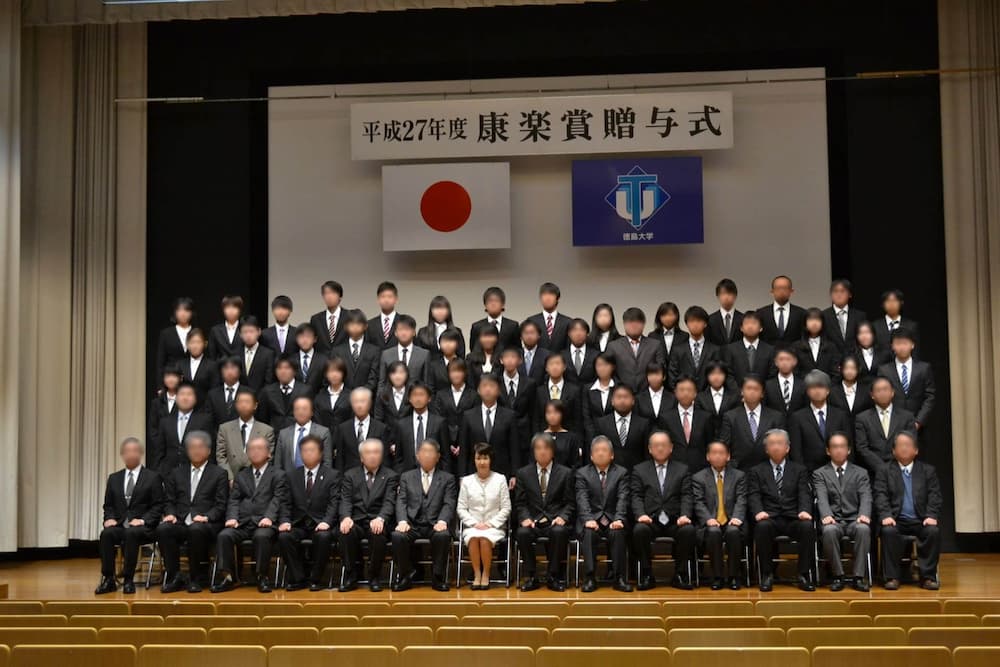 ◆Koraku Award for Teachers
A full-time faculty member at Tokushima University who has achieved results in their research
150,000 yen per project 12 projects
◆Koraku Award for Students
Students of Tokushima University who have excellent character, academic performance, and research results
50,000 yen per transaction 24 transactions
◆Koraku Award Scholarship Category
Students of Tokushima University who have excellent academic performance and who are in financial difficulty.
100,000 yen per case 24 cases
Public Interest Incorporated Association Miki Bunko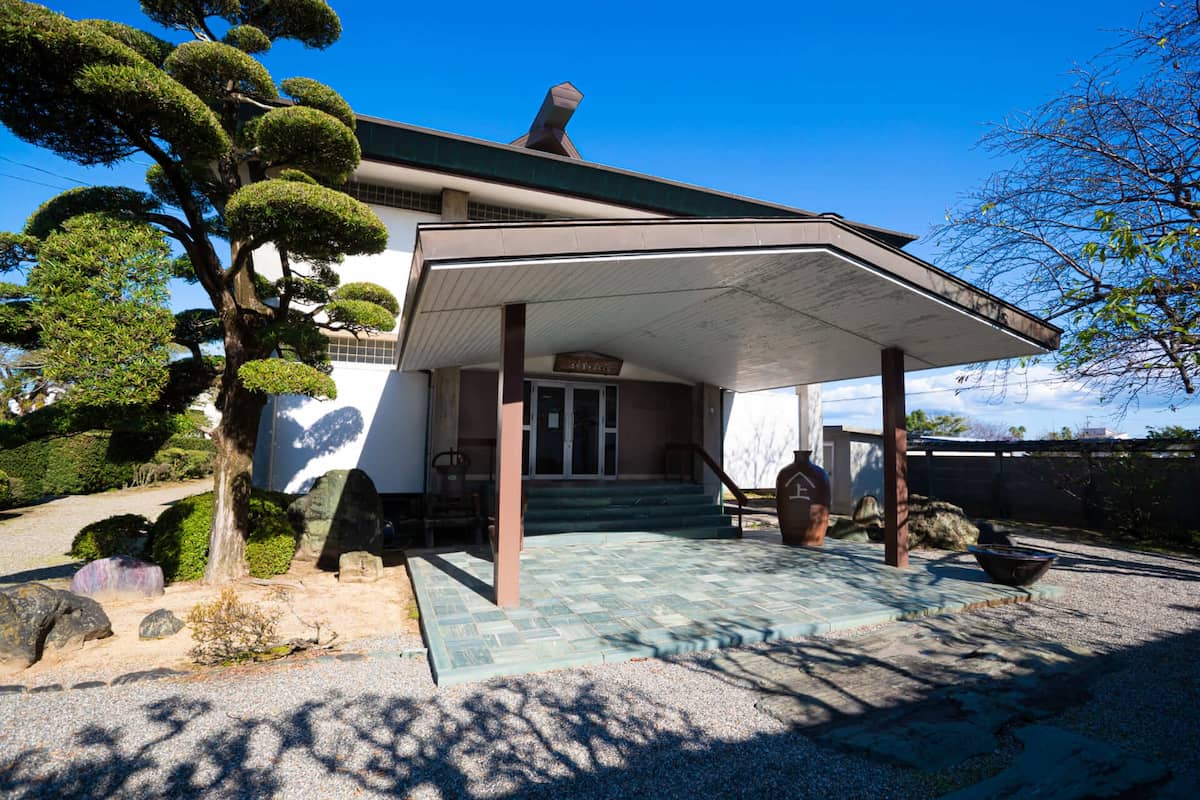 Miki Bunko was established in April 1954 by the 13th Yokichiro Shinji Miki as one of the projects commemorating the 280th anniversary of the founding of Miki & Co., Ltd.
Many of the items in the collection consist of the collection of historical materials related to successive business projects of the Miki family, including various Awa indigo materials that the Miki family began handling in 1674, as well as the work of the village headman and the headman. More than 30,000 items are preserved and open to the public, including historical materials for the common people, tile plates and letters sent from Edo sales outlets to the country.
In 2013, Tokushima Prefecture recognized its high level of public interest as a museum, and was certified as a public interest incorporated association. In the following year, the Tokushima Prefectural Board of Education certified Miki Bunko as a "Registered Museum" based on the Museum Law.
Click here for the official website

<Items in Collection>
◆Historical materials related to Awa indigo (old documents, production tools, indigo-dyed fabrics, natural dyes, and dyed fabric specimens)
◆Common people's materials (old documents, daifukucho, records of the Miki family business)
◆old textiles (thick fabrics, weaving equipment)
◆A set of tools for manufacturing Awa Wasanbon sugar, which is designated as an important folk historical material of the country.
◆Awa Ningyo Joruri Kashira, Costumes and Accessories Designated by the Prefecture as Tangible Folk Cultural Properties
◆Color woodblock prints, tile plates, etc.
Regional cultural projects
Shorien
The founder of the Miki family, Noriharu Yokichiro, the first head of the Miki family, settled in Tokushima in 1580 (Tensho 8). Matsushige town.
For more than 400 years, there is a vast mansion of about 10,000 square meters in a historic land that has been handed down from generation to generation. In 1982 (Showa 57), Shorien Ltd. named after this garden, was established.
Nakagirai Kannondo
Tokushima / Matsushige Town Nakagirai. In the large precincts surrounded by trees, there is a Kannondo that imitates the Senso-ji Temple in Tokyo. This was built in March 1877 (Meiji 10) by the ninth head priest, Mitsuharu, and the alter ego of Senso-ji Kannondo is enshrined in the hall, and it is still worshiped by the townspeople to this day.
Efforts for Human Resources
As the saying goes, "If you stop by, the shadow of a big tree," it is an important management issue to develop human resources who can be entrusted with a sense of security and depended on. In order to enable our employees to become a "big tree", we are focusing on improving their abilities through stratified training, language training, etc. In addition, we conduct "general head office training" where we visit the place where our company was founded and learn about its history and corporate philosophy.