Because we know everything about the production site
We can propose solutions to problems that are appropriate for the actual site.
Miki Sangyo is a trading company, but in order to handle highly specialized products such as chemicals, we must be well versed in the specialized area of manufacturing. In order to provide our customers with what they truly need, we start gaining their trust by a deep understanding of their products and industries.
However, the products handled by Miki Sangyo are diverse, the industries of our customers are wide, and the challenges we face are also diverse, so there is no same product. That's why each and every one of Miki Sangyo's sales representatives is a professional who knows everything about the manufacturing site and strives every day to provide valuable information to our customers.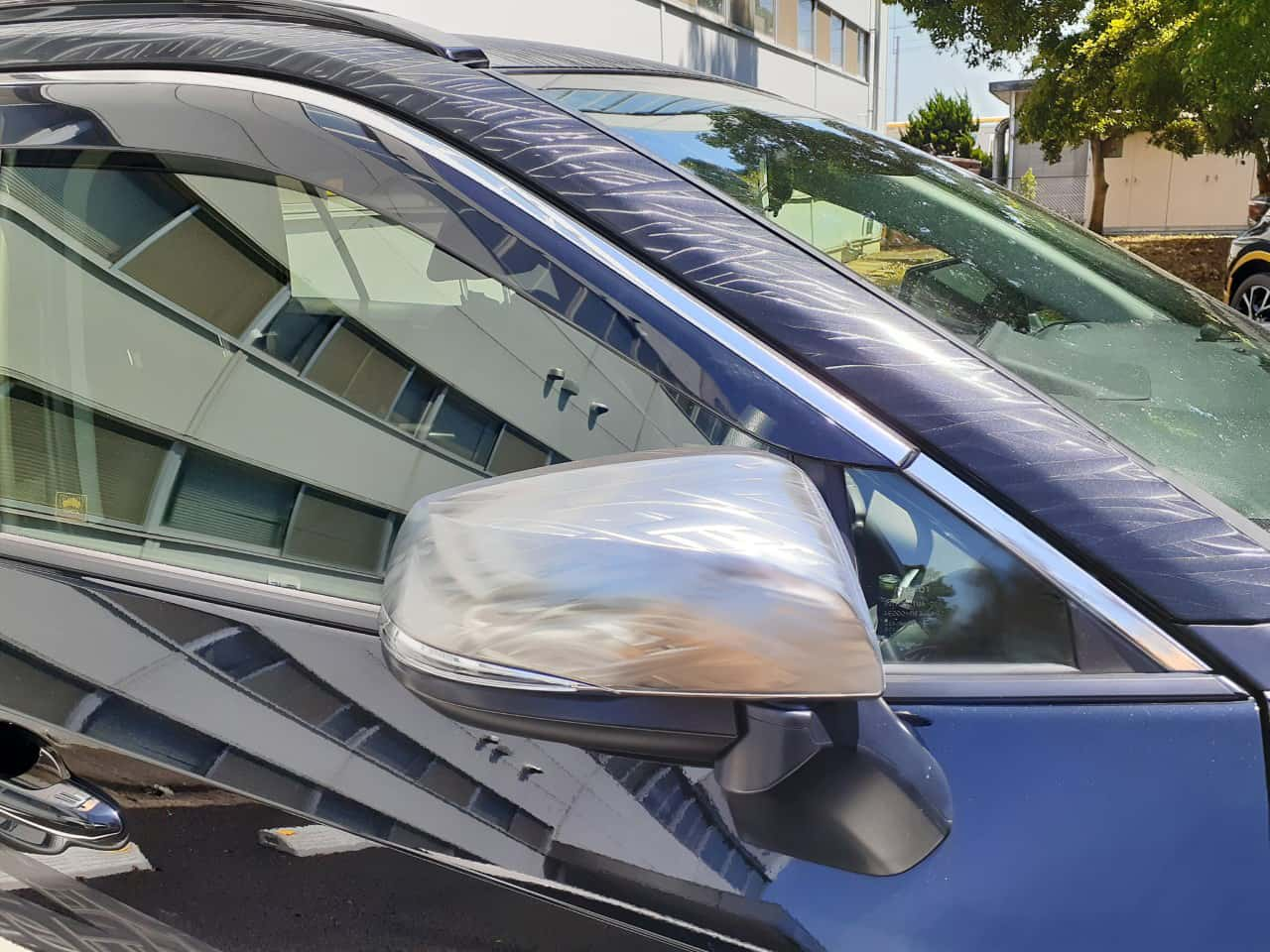 Suggestion of anti-static device that maintaining beautiful interior and exterior film quality.
Furyusha, a company in Hamamatsu City, Shizuoka Prefecture, handles wallpaper, glass film, wrapping of buses and automobiles from design to construction. Beautiful and highly original designs with motifs such as yuzen dyeing and works of art by people with disabilities are highly rated nationwide and are adopted by many famous commercial and accommodation facilities.
For example, the transparent glass film with watercolor camellias on the window is printed at our own factory, but static electricity easily attracts dust, making it an issue to maintain quality. I want to express the beautiful design just as it is. Therefore, Miki Sangyo proposed the space static elimination device "TRINC".
Mr. Yamamoto, the representative who decided to introduce it, said "The introduction of TRINC has dramatically improved my work, especially in winter. Miki Sangyo is very responsive to the needs of the field. When trying a new project I would like to ask for Miki Sangyo's advice again."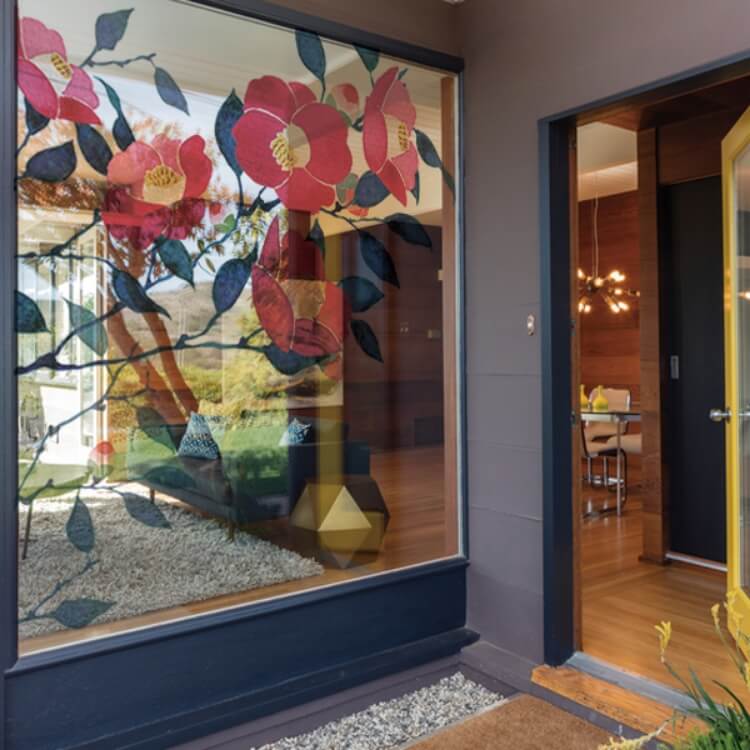 Improvement of completion rate of film insert molding from 30% to 95%
On the other hand, Seiko Co., Ltd. in Hyogo Prefecture, whose main business is prototyping and metal processing for cars and motorcycles, has been working on receiving orders for mass-produced products using film insert molding, which adds beautiful designs to the interior of cars.
However, during the processing process, the insert film was charged with static electricity and sticking foreign matter which caused dents. At first, when this foreign matter was removed only with an air gun, the yield rate was just below 30%, and commercialization was in doubt.
In the meantime, we received information about TRINC from Miki Sangyo, with whom we had a business relationship in another department, and decided to consider introducing it. Mr. Morikami, who is in charge, said, "I was shown various types at the demo center, and first I borrowed a gun-type demo machine and tried it. I got good results, so I decided to introduce the space TRINC as well. The yield rate increased to 95%, and we were able to successfully commercialize it."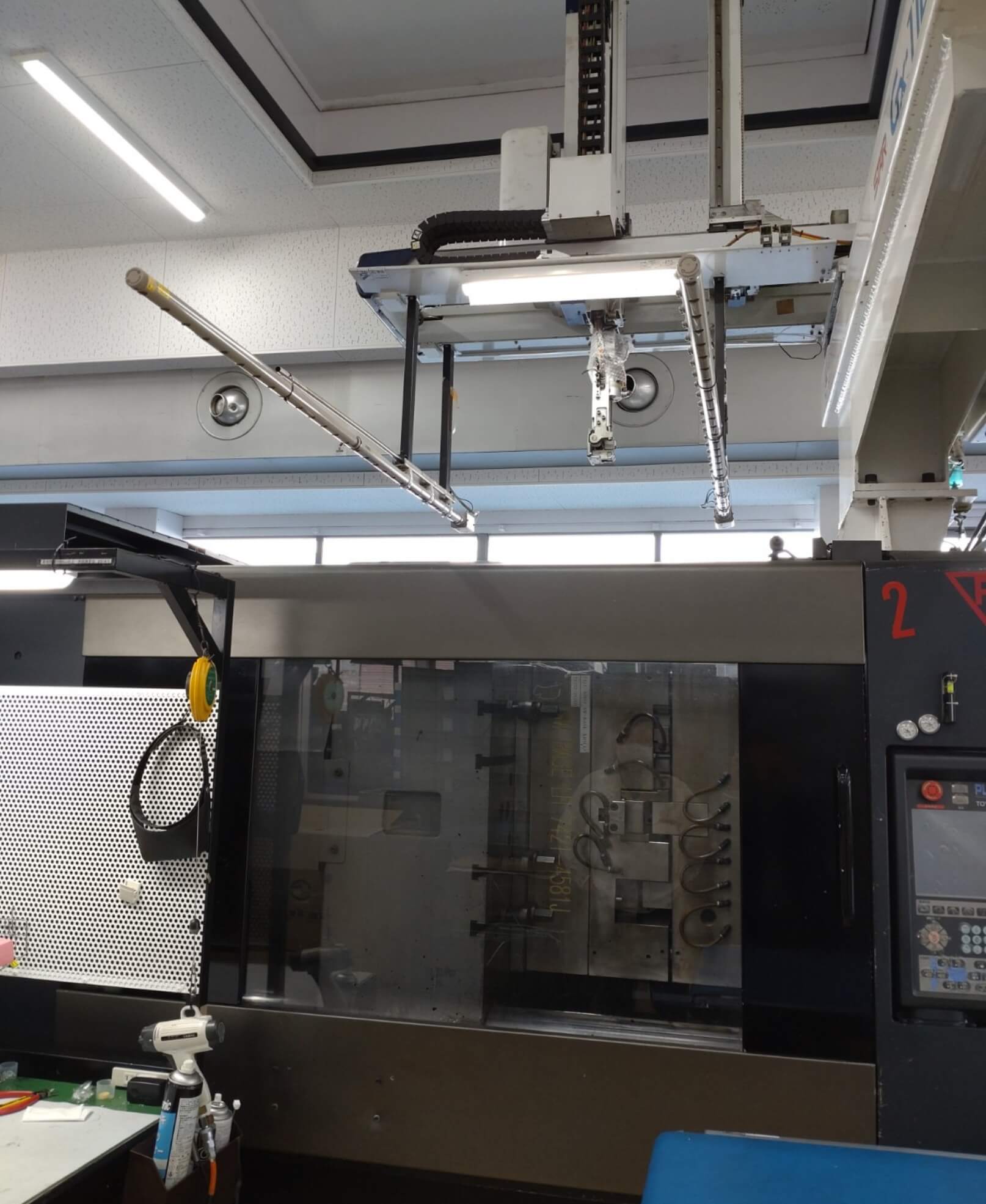 Space TRINC (top two) attached to the injection molding machine,
and Gun TRINC hung on wire (bottom left)
To deeply understand the customer, and to make and realize the best proposal
is the mission of a specialized trading company.
The team members who have been handling TRINC for many years at Miki Sangyo have provided foreign matter and static electricity countermeasures suitable for various manufacturing sites nationwide. Based on that experience, We feel that we can solve many of the issues that are currently being faced in the workplace.
Always light footwork, spare no effort to visit the site and listen to the customer's voice. This attitude is expanding the field of activities of Miki Sangyo. There are 100 issues and solutions at 100 sites, and it is the job of a specialized trading company to discover them one by one together with customers.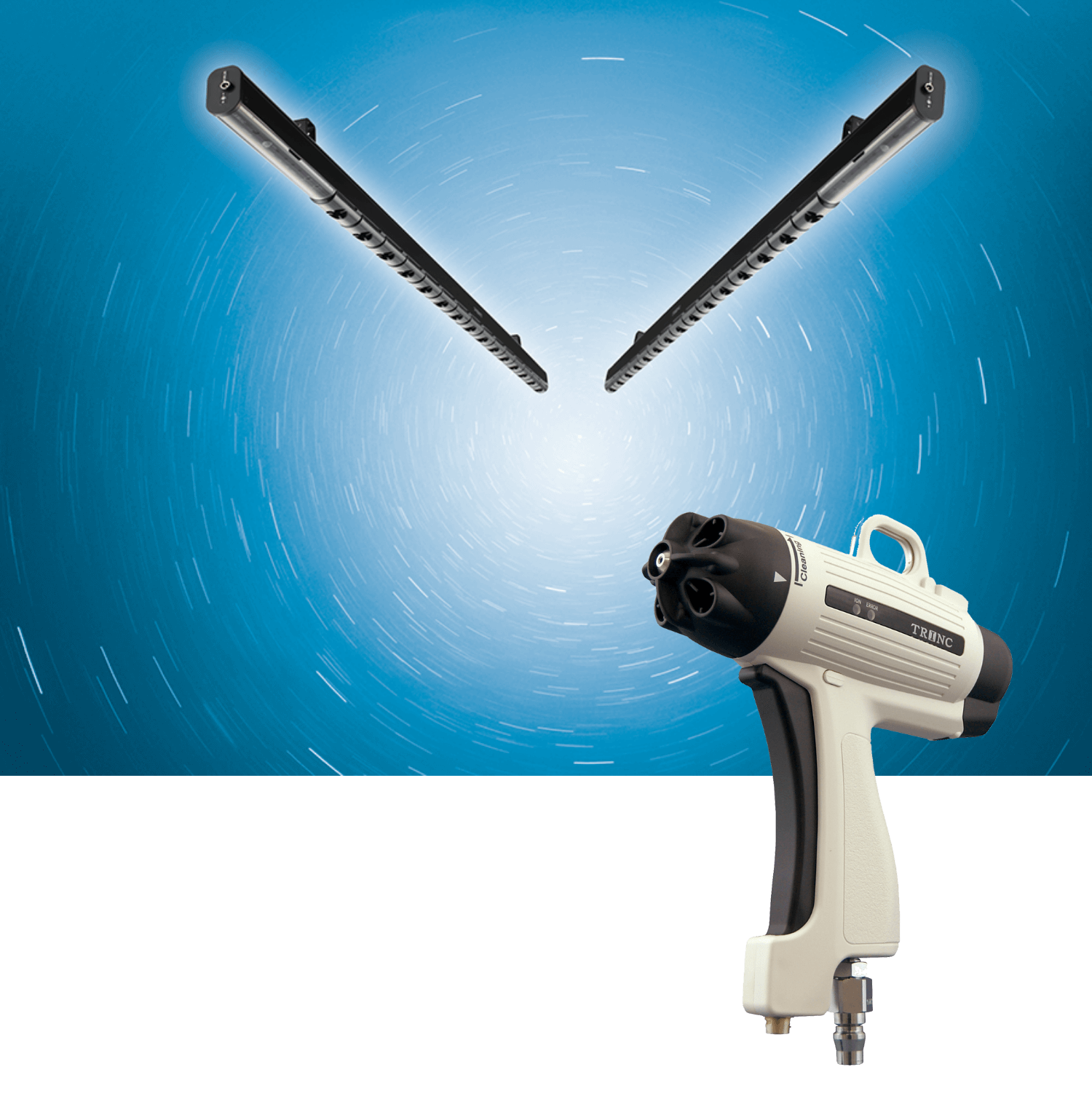 Space TRINC TAS-821 (above)
Gun TRINC TAS-21GC (right)